hoi pol·​loi
ˌhȯi-pə-ˈlȯi
Synonyms of hoi polloi
Usage and Meanings of
Hoi Polloi
Since hoi polloi is a transliteration of the Greek for "the many," some critics have asserted that the phrase should not be preceded by the. They find "the hoi polloi" to be redundant, equivalent to "the the many"—an opinion that fails to recognize that hoi means nothing at all in English. Nonetheless, the opinion has influenced the omission of the in the usage of some writers.
Family-owned businesses that select their CEOs from all family members fare no worse than companies that select talent from

hoi polloi

.
—
The Wilson Quarterly
But most writers use the, which is normal English grammar.
A third, more readily acceptable innovation, was the new taste for whiskey as a drink, first for the

hoi polloi

and ultimately for the gentry.
—
Jacques Barzun
… rented mainly to corporations to allow their VIPs air-conditioned splendor high above the

hoi polloi

.
—
James B. Twitchell
A number of critics also warn against the use of hoi polloi in sense 2, a sense that directly contradicts its original meaning. The sense is not commonly covered in dictionaries, but it does appear—albeit rarely—in published, edited text, as it has since the mid-20th century.
… I could fly over to Europe and join the rich

hoi polloi

, at Monte Carlo.
—
Westbrook Pegler
Most of the

hoi polloi

and VIPs who move and shake New York went first to a book party for Time's former headman, Henry Grunwald, in the New York Public Library.
—
Liz Smith
We first heard of this sense in the early 1950s, when it was reported to be well established in spoken use in such diverse locales as central New Jersey, southern California, Cleveland, Ohio, and Las Vegas, Nevada. Several members of our editorial staff at that time also testified to its common occurrence, and evidence in the years since strongly suggests that this sense of hoi polloi continues to be frequently used in speech. We do not know for certain how this new sense originated, but one possibility is that it developed out of the inherent snobbery of hoi polloi. In its original and primary sense, hoi polloi is a term used by snobs or—more often—in mocking imitation of snobs. Even its sound has a quality of haughtiness and condescension (much like that of hoity-toity, a term that underwent a similar extension of meaning in the 20th century, from its former sense, "frivolous," to its current sense, "marked by an air of superiority"). It may be that people unfamiliar with the meaning of hoi polloi, but conscious of its strong associations with snobbery, misunderstood it as an arrogant term for the haves rather than a contemptuous term for the have-nots, thus giving rise to its newer, contradictory sense.
Example Sentences
Recent Examples on the Web
When the Academy of Motion Pictures Arts and Sciences announced that a special Fan Favorite movie would be selected by Twitter this year, many saw it as a move on their part to toss crumbs to the MCU-loving hoi polloi.
—
Vulture, 20 Feb. 2022
Hayes is correct about one thing, though: the elites are locking out the hoi polloi from highest-level institutions.
—
Razib Khan, Discover Magazine, 23 June 2012
Sprinkled in among hoi polloi were celebrities, brands, and pseudonymous trolls, all reaching their own various audiences.
—
Kyle Chayka, The New Yorker, 21 Dec. 2022
Launched in 2006, Twitter created a space where the well-known could circumvent traditional media and communicate directly with fans to push messages or products while, in turn, increasing the site's popularity among the hoi polloi.
—
Howard Fendrich, Fortune, 21 Nov. 2022
Still Musk likes it as way to garner subscription revenue and somehow put big names on the same level as the hoi polloi.
—
Steven Levy, WIRED, 4 Nov. 2022
What's fit for the culture-industry élite is deemed unfit for the hoi polloi.
—
Alex Ross, The New Yorker, 27 Oct. 2022
The company evidently believes there's a power-user subset of the 332 million-plus daily Snapchat users who will fork over four bucks each month to get early access to features not available to the hoi polloi.
—
Todd Spangler, Variety, 29 June 2022
Leaning above quiet Cape Porpoise Harbor, Nunan's Lobster Hut attracts everyone from local fishermen to the hoi polloi from nearby Kennebunkport to rub elbows at its wooden tables beneath the lobster buoys hanging from its rafters.
—
Greg Melville, Outside Online, 24 June 2014
See More
Last Updated:
- Updated example sentences
Which of these items is named for a deadly weapon?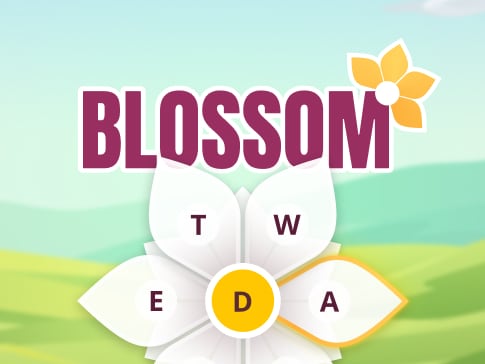 Can you make 12 words with 7 letters?
PLAY