granted
;
granting
;
grants
Synonyms of grant
grantable
ˈgran-tə-bəl
adjective
granter
ˈgran-tər
noun
see also take for granted
Example Sentences
Verb
The mayor refused to grant my request for an interview.
The court granted the motion for a new trial.
I cannot grant you that wish.
We haven't yet been granted access to the archive.
The country was granted independence in 1950.
The judge granted custody of the children to their mother.
I grant that he's a talented writer, but I just don't find his books very interesting.
The house is not perfect, I grant you that.
Noun
Her study is being funded by a federal grant.
They wrote a grant proposal to get funding for the project.
See More
Recent Examples on the Web
Verb
Eshoo and Lofgren said they have long been opposed to gambling and would not support legislation that would grant gaming rights to the tribe.
—
Shira Stein, San Francisco Chronicle, 20 Jan. 2023
If push comes to shove and the House Ethics Committee finds Santos is guilty of more serious violations, Speaker McCarthy and the GOP will likely consider taking away any privileges that grant him power within the House.
—
Julian Zelizer, CNN, 12 Jan. 2023
Hackers frequently use phishing emails to trick users into clicking links and opening malware programs that could grant them access to corporate systems.
—
Belle Lin, WSJ, 11 Jan. 2023
Missouri and Indiana are the only states that grant that power to a judge.
—
Katie Moore The Kansas City Star (tns), al, 3 Jan. 2023
In addition, the chamber passed a bill that would grant rail workers seven sick days each year, an increase from one sick day afforded under the tentative agreement.
—
Max Zahn, ABC News, 30 Nov. 2022
City lawmakers are set to vote Tuesday on a deal that could grant as much as half a million dollars every year for the next three decades to the developer behind the Founders Row project.
—
Teo Armus, Washington Post, 10 Oct. 2022
Voters in the November election will have their say on a controversial Massachusetts law passed in June that would grant driver's licenses to residents without legal immigration status, officials said Friday.
—
Jeremy C. Fox, BostonGlobe.com, 9 Sep. 2022
Westerman's defense team asked the intermediate state appellate court, previously known as the Court of Special Appeals, to overturn the lower court's judgment and to grant a new trial on four of the original eight charges.
—
Cassidy Jensen, Baltimore Sun, 12 Jan. 2023
Noun
The fire chief said the grant, split over two years, pays for the new firefighters' salary and pension.
—
John Benson, cleveland, 25 Jan. 2023
Stamford's grant, which is much smaller, will help provide data to support air pollution mitigation strategies, also focused on marginalized residents.
—
Jan Ellen Spiegel, Hartford Courant, 22 Jan. 2023
The chamber concert series is supported by sponsors, a grant from the RB Community Foundation, and attendee donations.
—
San Diego Union-Tribune, 20 Jan. 2023
The grant, which is now 86.3 million pounds ($106.4 million) a year, is calculated as a percentage of the profits generated by the estate, lucrative real estate holdings that are owned by the king by virtue of his role as monarch.
—
Danica Kirka, Fortune, 19 Jan. 2023
The largest grant — $40,000 — went to Arizona Food Bank Network.
—
AZCentral.com, 8 Jan. 2023
Funding for the research is coming from a two-year, $420,750 grant from the National Institute of Nursing Research at the National Institutes of Health.
—
Garrett Moore, Arkansas Online, 8 Jan. 2023
The nonprofit received the largest possible grant, of $100,000.
—
Taima Kern, Journal Sentinel, 5 Jan. 2023
Winning Home, a private, nonprofit charitable organization, awarded a three-year, $60,000 grant ($20,000 per year over three years) to the Woburn Community Education Foundation, which in turn donated the money to the school district.
—
John Laidler, BostonGlobe.com, 3 Jan. 2023
See More
Last Updated:
- Updated example sentences
---
Challenging Words You Should Know
Often used to describe "the march of time," what does inexorable mean?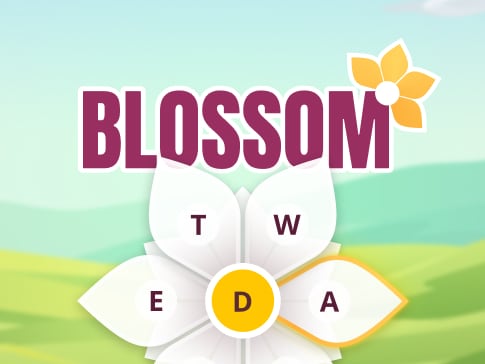 Can you make 12 words with 7 letters?
PLAY