Definition of grab
(Entry 1 of 3)
1
: to take or seize by or as if by a sudden motion or grasp
grab

up an ax
grabbed the opportunity
grab

attention
2
: to take hastily
grab

a bite to eat
grab

a cab
3
a
: to seize the attention of
the technique of grabbing an audience
— Pauline Kael
b
: to impress favorably and deeply
4
: to obtain without consideration of what is right or wrong
grab

public lands
: to make a sudden snatch
Definition of grab (Entry 2 of 3)
b
: an unlawful or unethical seizure
a

grab

for power
c
: something taken, seized, or grasped suddenly
2
chiefly British
a
: a device for clutching an object
up for grabs
: available for anyone to take, win, or settle A lot of voters are still up for grabs.
Definition of grab (Entry 3 of 3)
1
: intended to be taken, seized, or grasped suddenly
a

grab

rail
2
: taken at random
grab

samples of rocks
Seen & Heard
People are talking about
Difficult Spelling Words Quiz
Which is the correct spelling?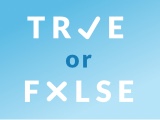 Test your knowledge - and maybe learn something along the way.
TAKE THE QUIZ