Synonyms of fear
Example Sentences
Noun
He was trembling with fear.
unable to walk the streets without fear of being mugged
They regarded their enemies with fear and hatred.
I've been trying to overcome my fear of flying.
The doctor's diagnosis confirmed our worst fears.
The government is trying to allay fears of a recession.
Employees expressed fears that the company would go out of business.
He told us about all his hopes and fears.
She has a morbid fear of cats.
Verb
He was a cruel king who was feared and hated by his subjects.
There's no need to fear.
See More
Recent Examples on the Web
Noun
Humanity's longtime fear of being replaced by tech reached a fever pitch recently as AI such as ChatGPT and Lensa went viral for generating surprisingly competent essays, stories, artwork, coding and even medical diagnoses through machine learning.
—
Jess Joho, Los Angeles Times, 28 Jan. 2023
The fear of chemistry problems mongered by college coaches and pundits, however, should be checked by the fact that professional teams are able to maintain chemistry despite pay disparities amongst players.
—
Thomas Baker, Forbes, 27 Jan. 2023
Research also links black-and-white thinking to perfectionism, which is driven by a fear of failure and often causes emotional distress.
—
Erica Sweeney, Men's Health, 26 Jan. 2023
There's also the fear of what unleashing A.I. would mean for society.
—
Alyson Shontell, Fortune, 25 Jan. 2023
But the Power Ranger mask helped calm Caidence's fear of visiting the hospital.
—
Devi Shastri, Journal Sentinel, 24 Jan. 2023
Making lifelong decisions based on the fear of missing out is never a good idea.
—
Elaine Welteroth, Anchorage Daily News, 23 Jan. 2023
There was nothing more juvenile than the fear of death.
—
Clare Sestanovich, The New Yorker, 23 Jan. 2023
Caesars takes the fear of losing out of the equation with its $1,250 first-bet insurance welcome bonus.
—
Catena Media, al, 21 Jan. 2023
Verb
The violence compounds fear and anxiety many in the community are experiencing as crimes targeting Asians grow in California.
—
Ryan Fonsecastaff Writer, Los Angeles Times, 23 Jan. 2023
And while some have safeguards in place to block offensive or harmful content, experts fear it's only a matter of time until people utilize these tools to spread disinformation and further erode public trust.
—
Matt O'brien And Arijeta Lajka, The Christian Science Monitor, 20 Jan. 2023
The deeply moving epic synthesizes the composer's operatic fury with the solemnity of the Catholic Mass for the Dead, depicting the fate of the living who fear death and beg for deliverance.
—
Greg Carannante, Sun Sentinel, 19 Jan. 2023
And fear not: he's been getting paid in actual cash lately.
—
Emlyn Travis, EW.com, 13 Jan. 2023
Our parents, our grandparents and even our great-grandparents were taught to fear fatness and glorify thinness.
—
Alex Light, Glamour, 5 Jan. 2023
The January 6th Report offers no shuddering sense, not even a little shiver, of the national mood of vulnerability, fear, and sorrow.
—
Jill Lepore, The New Yorker, 9 Jan. 2023
And many also fear that traveling out of town without the proper paperwork could lead to apprehension by US immigration authorities.
—
Karol Suarez, CNN, 31 Dec. 2022
And some fear that TikTok, which is designed to create viral videos—and which is a growing source of news for American teenagers and adults—is especially susceptible to manipulated videos.
—
Matteo Wong, The Atlantic, 20 Dec. 2022
See More
Last Updated:
- Updated example sentences
---
Challenging Words You Should Know
Often used to describe "the march of time," what does inexorable mean?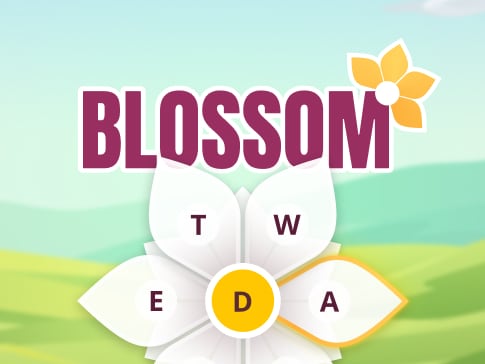 Can you make 12 words with 7 letters?
PLAY