endorsed
also
indorsed
;
endorsing
also
indorsing
;
endorses
also
indorses
Synonyms of endorse
1
a
: to write on the back of
especially
: to sign one's name as payee on the back of (a check) in order to obtain the cash or credit represented on the face
b
: to inscribe (one's signature) on a check, bill, or note
c
: to inscribe (something, such as an official document) with a title or memorandum
d
: to make over to another (the value represented in a check, bill, or note) by inscribing one's name on the document
e
: to acknowledge receipt of (a sum specified) by one's signature on a document
endorsable
in-ˈdȯr-sə-bəl
adjective
endorsee
in-ˌdȯr-ˈsē
noun
endorser
in-ˈdȯr-sər
noun
Example Sentences
The newspaper has endorsed the conservative candidate for mayor. We do not endorse their position. She endorses a line of clothing. That brand of sneaker is endorsed by several basketball stars. You must endorse the check before you deposit it in the bank.
Recent Examples on the Web
So while Times staff members may vote, they are not allowed to endorse or campaign for candidates or political causes.
—
Sheryl Gay Stolberg, New York Times, 13 Jan. 2023
Many of these people also endorse conspiracy theories about global warming.
—
Elizabeth Weise, USA TODAY, 29 Dec. 2022
Many economists actually endorse this fragmentation and competition within regions.
—
Richard Mcgahey, Forbes, 19 Dec. 2022
The TRA Political Action Committee did endorse Abbott in 2017, though, and has donated $52,500 to his campaign since 2018, according to Transparency USA.
—
Dallas News, 8 July 2022
Despite the implication of the Lake Forester headline and the erroneous statement issued within the podcast, LWV-LF/LB does not endorse or oppose candidates.
—
Chicago Tribune, 3 Jan. 2023
Now, publicly, this government does not endorse the idea of partition.
—
Isabel Kershner, New York Times, 29 Dec. 2022
But Thomas did not publicly endorse resuscitating the clause in his earliest years on the bench.
—
Rosalind S. Helderman, Washington Post, 23 Dec. 2022
Voters in the commonwealth refused to endorse a ballot measure in 2012 that would have permitted terminally ill citizens to obtain a lethal dose of drugs, a fact noted by the court.
—
Jon Brown, Fox News, 20 Dec. 2022
See More
Last Updated:
- Updated example sentences
Which of these items is named for a deadly weapon?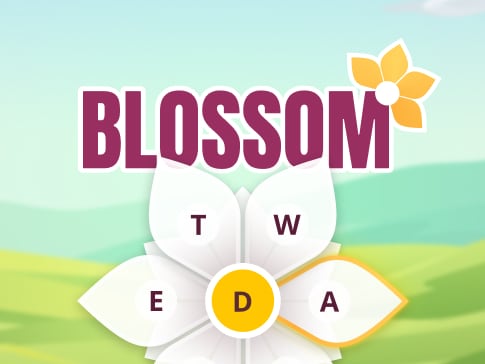 Can you make 12 words with 7 letters?
PLAY