Essential Meaning of disperse
: to go or move in different directions : to spread apart
Police ordered the crowd to disperse.
The clouds dispersed [=broke], revealing blue sky above.
See More Examples
The fog gradually dispersed [=dissipated, vanished] as the day grew warmer.
Police dispersed the protesters.
Full Definition of disperse
b
: to cause to become spread widely
disperse

the troops
c
: to cause to evaporate or vanish
sunlight dispersing the mist
2
: to spread or distribute from a fixed or constant source: such as
c
chemistry
: to distribute (something, such as fine particles) more or less evenly throughout a medium
1
: to break up in random fashion
the crowd dispersed on request
Seen & Heard
People are talking about
Difficult Spelling Words Quiz
Which is the correct spelling?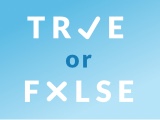 Test your knowledge - and maybe learn something along the way.
TAKE THE QUIZ