Synonyms of crab
1
plural
crabs
also
crab
: any of numerous chiefly marine broadly built decapod crustaceans:
a
: any of an infraorder (Brachyura) with a short broad usually flattened carapace, a small abdomen that curls forward beneath the body, short antennae, and the anterior pair of limbs modified as grasping pincers
b
: any of various crustaceans of an infraorder (Anomura) resembling true crabs in the more or less reduced condition of the abdomen
3
crabs
plural
: infestation with crab lice
4
: the angular difference between an aircraft's course and the heading necessary to make that course in the presence of a crosswind
2
a
(1)
: to move sideways indirectly or diagonally
(2)
: to crab an airplane
b
: to scuttle or scurry sideways
1
: to cause to move sideways or in an indirect or diagonal manner
specifically
: to head (an airplane) into a crosswind to counteract drift
2
: to complain about peevishly
Example Sentences
Recent Examples on the Web
Verb
Their boils also come in varieties that include other seafood alongside crawfish, so the rare crawfish hater in the family can have shrimp or crab instead.
—
Abigail Rosenthal, Chron, 8 Feb. 2023
Findings in Gruta da Figueira Brava demonstrate that Neanderthals cooked the shellfish and crab over coals and then broke them open to eat the meat that was inside.
—
Mac Stone, Discover Magazine, 20 Feb. 2023
Dishes like northern-style laap sausage; pollock in a sour curry; or glass noodles baked with pork belly and crab in a clay pot are excellent and full-throated spicy.
—
Eric Asimov, New York Times, 9 Jan. 2023
Restaurant owners are facing rising prices on everything from beef to chicken wings to crab.
—
Christina Tkacik, baltimoresun.com, 20 July 2021
Cooperman, who once paid nearly $5 million to settle insider trading charges brought by the Securities and Exchange Commission, resurfaced last year to crab again about a wealth tax.
—
Michael Hiltzik, Los Angeles Times, 16 Dec. 2022
One is immediately forced to crab-walk downhill, and nearly slips into the canyon below.
—
New York Times, 12 May 2022
Scott told me Promare created a training set of millions of images of things that float in the sea, from buoys to boats to crab pots, taken in all kinds of weather and lighting conditions to train its algorithm.
—
Jeremy Kahn, Fortune, 30 Nov. 2021
Supply chains globally are realigning after the shock of the Covid-19 pandemic, which choked supplies of everything from cars to crab meat.
—
Stefania Spezzati, Bloomberg.com, 11 Oct. 2021
Noun
Expect unique dishes from arepas with cashew crema to vegan crab cakes atop arugula slaw.
—
Neha Tandon, Women's Health, 23 Mar. 2023
The Maryland pride, manifested in the form of a crab cake that's perched atop the burger.
—
Tim Carman, Washington Post, 20 Mar. 2023
So at Stanton Social Prime, which is adjacent to Tao Group's Omnia nightclub, Santos is bringing back popular mashups like his French onion soup dumplings and his crab cake corn dogs.
—
Andy Wang, Forbes, 17 Mar. 2023
Food trucks will be selling green corn muffins, crab cake empanadas and more.
—
Sheryl Devore, Chicago Tribune, 14 Mar. 2023
No, the reasons appear to be the obvious ones, including the dearth of affordable housing, the high cost of living, the fires, the drought, crime, the absence of anything approaching a decent crab cake.
—
Los Angeles Times, 20 Feb. 2023
Dang it, who else is craving a crab roll? Sign up for Entertainment Weekly's free daily newsletter to get breaking TV news, exclusive first looks, recaps, reviews, interviews with your favorite stars, and more.
—
Sara Netzley, EW.com, 17 Jan. 2023
Go for oxtail soup dumplings, shrimp shu mai and soft-shell crab rice noodle rolls.
—
Brooke Viggiano, Chron, 21 Dec. 2022
Best ways to eat it: Prepare crab cakes as an appetizer, add crabmeat to seafood chowder, or mix into your salad.
—
Kathleen Felton, Health, 9 Mar. 2023
See More
---
Challenging Standardized Test Words, Vol. 2
The business's new computer system proved not to be a panacea.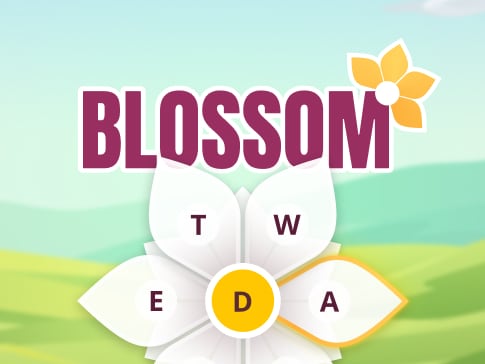 Can you make 12 words with 7 letters?
PLAY