Essential Meaning of cost
1
: the price of something : the amount of money that is needed to pay for or buy something
The original cost [=price] of the house was 0,000.
She attends college at a cost of ,000 a year.
See More Examples
The average cost of raising a family has increased dramatically.
We offer services at a fraction of the cost of other companies.
bringing/driving down the cost of computers = lowering/reducing the cost of computers
The person at fault in the accident is expected to bear the cost of repairs. [=is expected to pay for the repairs]
What's the difference in cost?
We were able to update the room for very little cost. [=money, expense]
They believe that everyone should have access to adequate medical care, regardless of cost.
2
: an amount of money that must be spent regularly to pay for something (such as running a business or raising a family)
The cost of doing business in this area is high.
We need better cost control.
The company needs to do some

cost cutting

. [=needs to find ways to save money]
3
: something that is lost, damaged, or given up in order to achieve or get something
Winning the war, he believes, was worth the cost in lives.
What are the costs and benefits of the new law?
Full Definition of cost
(Entry 1 of 2)
1
a
: the amount or equivalent paid or charged for something :

price
The average

cost

of a college education has gone up dramatically.
b
: the outlay or expenditure (as of effort or sacrifice) made to achieve an object
He achieved fame, but at the

cost

of losing several friends.
2
: loss or penalty incurred especially in gaining something
the

cost

of lives during war
3
costs
plural
: expenses incurred in a judicial process
especially
: those given by the law or the court to the prevailing party against the losing party
at all costs
: regardless of the cost or consequences was determined to win at all costs
at cost
: for the price of production buys clothes at cost directly from the manufacturer
Definition of cost (Entry 2 of 2)
1
: to require expenditure or payment
The best goods

cost

more.
2
: to require effort, suffering, or loss
1
: to have a price of
Each ticket

costs

25 dollars.
2
: to cause to pay, suffer, or lose something
Frequent absences

cost

him his job.
Seen & Heard
People are talking about
Farm Idioms Quiz
What does 'poke' refer to in the expression 'pig in a poke'?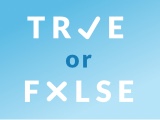 Test your knowledge - and maybe learn something along the way.
TAKE THE QUIZ