contributed
;
contributing
;
contributes
Essential Meaning of contribute
1
: to give (something, such as money, goods, or time) to help a person, group, cause, or organization
He contributed [=donated] 100 dollars to the charity.
The volunteers contributed their time towards cleaning up the city.
See More Examples
She contributed [=added] little to the discussion.
We're trying to raise money for a new school, and we're hoping that everyone will contribute.
He did not contribute to the project.
2
: to help to cause something to happen
In order for the team to win, everyone has to contribute.
3
: to write (something, such as a story, poem, or essay) for a magazine
He contributed many poems to the magazine.
Ten scientists contributed to the special edition of the journal.
Full Definition of contribute
1
transitive + intransitive
: to give or supply (something, such as money or time) as a part or share
contribute

money to a cause
contributed

canned goods to the food drive
What percentage of your pay should you

contribute

to your 401(k)?
We'd like to thank all who

contributed

their time and effort.
I'm happy to attend, but I don't have much to

contribute

to the discussion.
Many people

contributed

to the fund-raising campaign.
If you are a parent, success is probably defined by how well your children turned out. Are they happy, successful adults? Do they

contribute to society

in a positive way?
— Bill Nordbrock
2
transitive + intransitive
: to supply (something, such as an article) for a publication
He

contributed

several poems to the magazine.
The following authors

contributed

to this issue: …
3
intransitive
: to play a significant part in making something happen
Many players have

contributed

to the team's success.
"We cannot address climate change without looking at all the components that are

contributing

to the problem of emissions."
— Tony de Brum
Farm Idioms Quiz
What does 'poke' refer to in the expression 'pig in a poke'?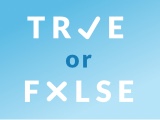 Test your knowledge - and maybe learn something along the way.
TAKE THE QUIZ