Synonyms of cheer
1
a
: a shout of applause or encouragement
The players were greeted with loud

cheers

.
b
US
: the activity of organized cheerleading
With autumn approaching, evenings at Stringham Pitcher Park are again alive with the sounds of football and

cheer

.
—
Laura McCusker
6
: something that gladdens
7
a
archaic
: facial expression
cheered
;
cheering
;
cheers
1
: to utter a shout of applause or triumph
What is there to

cheer

about?
3
US
: to perform as a cheerleader
A gymnast from the age of 3, she switched to cheerleading in middle school. Rink

cheered

for three years for her middle school and became a cheerleader for Penn.
—
Nikki Taylor
4
obsolete
: to be mentally or emotionally disposed
1
a
: to make glad or happy
—
usually used with up
clowns who

cheer

up children in hospitals
b
: to instill with hope or courage :

comfort
—
usually used with up
…

cheer

desponding men with new-born hope.
—
William Wordsworth
2
: to urge on or encourage especially by shouts
3
: to applaud with shouts
The contest winner was

cheered

as she accepted the trophy.
Example Sentences
Noun
The audience let out a cheer.
Loud cheers were coming from the bleachers.
The star was greeted with cheers.
Let's spread a little holiday cheer.
The cheerleaders did a cheer for the home team.
Verb
The crowd cheered as he crossed the finish line.
We were cheering for you all the way!
The crowd cheered him as he crossed the finish line.
Their fans cheered them to victory.
Supporters cheered the court's decision.
Investors were cheered by good economic news.
See More
Recent Examples on the Web
Noun
The Cyclones, who had lost nine of their previous 13 games, didn't make a basket until Holmes' short jumper with 9:53 left in the first half, which drew a sarcastic cheer from Iowa State fans.
—
Steve Reed, ajc, 17 Mar. 2023
The faux boxwood greenery wreath in the shape of a bunny hangs on your front door or wall for a bit of Easter cheer.
—
Gabriela Izquierdo, Better Homes & Gardens, 17 Mar. 2023
That the series spends so long struggling to do so feels, with the benefit of hindsight, less like a miscalculation than an intentional choice, mirroring Paige's own tendency to paper over unruly feelings with strained laughs and forced cheer.
—
Angie Han, The Hollywood Reporter, 7 Mar. 2023
After 30 long minutes, the last hatchling made his way to the sea, causing our group of turtle advocates to erupt in spontaneous cheer.
—
San Diego Union-Tribune, 5 Mar. 2023
Yet the crowd did cheer this year when DeSantis showed up in a video that was rolled out before Trump walked on stage.
—
Naomi Lim, Washington Examiner, 4 Mar. 2023
The Argentine artist arrived on stage with buoyant energy and colors that brought instant cheer.
—
Isabela Raygoza, Billboard, 23 Feb. 2023
About an hour later, another cheer rang out as two of the children, a pair of twins — a girl named Elcin and a boy named Eray Ahmet — were lifted out.
—
Safak Timur, New York Times, 7 Feb. 2023
Quick feet and a cool pass to Raphinha drew a cheer from the crowd.
—
Tom Sanderson, Forbes, 5 Feb. 2023
Verb
Use Next and Previous buttons to navigate Dancing and rolling along Franklin Street under wet, dreary Oakland skies, a drum team, youth bicycle group and celebrants from other local organizations marched to cheer Black joy on Sunday.
—
Jessica Flores, San Francisco Chronicle, 26 Feb. 2023
Before she was brought to safety, police asked onlookers not to cheer or clap so as not to interfere with nearby rescue efforts.
—
Arkansas Online, 12 Feb. 2023
Ahead of her rescue, police announced that people shouldn't cheer or clap in order to not interfere with other rescue efforts nearby.
—
Justin Spike, The Christian Science Monitor, 11 Feb. 2023
Ahead of her rescue, police announced that people shouldn't cheer or clap in order to not interfere with other rescue efforts nearby.
—
Justin Spike, USA TODAY, 11 Feb. 2023
That will be both terrific and tormenting for their families, who will try to walk that narrow line and not cheer for one player over the other.
—
Staff Writer Follow, Los Angeles Times, 4 Feb. 2023
Aside from three consecutive three-pointers by Richardson in the first half and an 11-0 UO run in the second when ASU's starters were on the bench, the home crowd had nothing to cheer for.
—
oregonlive, 12 Jan. 2023
With several home sides to cheer for — alongside the host nation, Senegal, Iran, Saudi Arabia, Tunisia, Morocco, Cameroon and Ghana will all be playing in Qatar — ratings for this year's tournament should soar even higher.
—
Thr Staff, The Hollywood Reporter, 18 Nov. 2022
Temple gave fans plenty of reason to cheer with nine 3-pointers in the first half.
—
Dan Gelston, Chron, 5 Feb. 2023
See More
Last Updated:
- Updated example sentences
---
Challenging Standardized Test Words
Despite the cacophony, the student tried to study.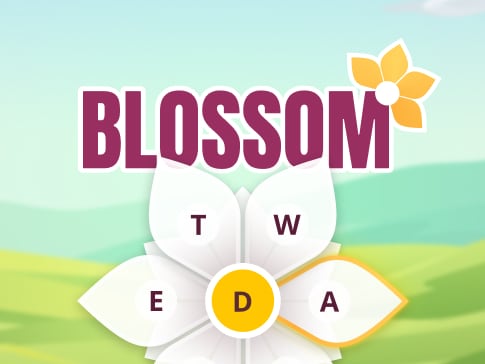 Can you make 12 words with 7 letters?
PLAY