past
could
ˈku̇d
;
present singular & plural
can
archaic
: to have knowledge or skill
Can
vs.
May
: Usage Guide
Can and may are most frequently interchangeable in uses denoting possibility; because the possibility of one's doing something may depend on another's acquiescence, they have also become interchangeable in the sense denoting permission. The use of can to ask or grant permission has been common since the 19th century and is well established, although some commentators feel may is more appropriate in formal contexts. May is relatively rare in negative constructions (mayn't is not common); cannot and can't are usual in such contexts.
1
b
: to hit (a golf shot) into the cup
c
: to hit (a shot) in basketball
Example Sentences
Noun
He ate the whole can of beans.
the shelter stores huge cans of water for an emergency
Recent Examples on the Web
Noun
If the hornets' nests are near the doors, deal with those first with a can of wasp and hornet spray, applied at night or early in the morning from a distance.
Jeanne Huber, Washington Post, 28 Oct. 2022
This time, a Reddit user posted what appeared to be a photo of a man in the act of vandalizing one of the murals with a can of white spray paint.
Grant Lancaster, Arkansas Online, 9 Oct. 2022
The cookbook includes recipes for Tex-Mex favorites such as nachos and chili con queso, specifically made with a can of Ro-Tel tomatoes and green chiles (real ones know).
Emma Balter, Chron, 30 Sep. 2022
Earlier in the day prior to the killing, Bhasin entered a Four Seasons Hotel with a can of gasoline and demanded a room.
Jason Newman, Rolling Stone, 15 Sep. 2022
Turn them into a soup, a curry, a stew with a can of beans added for heft, burritos, stuffed pita pockets.
Sheryl Julian, BostonGlobe.com, 6 Sep. 2022
With a can of exterior paint priced at less than $100, painting your front door is a solid return on investment.
Nafeesah Allen, Better Homes & Gardens, 4 Aug. 2022
The final product is then dressed in olive oil and lemon juice and topped with a whole can of chickpeas.
Antonia Debianchi, PEOPLE.com, 15 June 2022
Tara Roberts, who has been the manager of the island for around 15 years, said by video link to the court in Fairfax, Virginia, that Heard appeared to injure Depp with a can during a fight in 2015.
CBS News, 28 Apr. 2022
See More
Namesake of the leotard, Jules Léotard had what profession?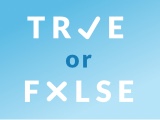 Test your knowledge - and maybe learn something along the way.
TAKE THE QUIZ