Synonyms of call
1
a
: to speak in a loud distinct voice so as to be heard at a distance :

shout
b
: to make a request or demand
call

for an investigation
c
of an animal
: to utter a characteristic note or cry
d
: to speak to or attempt to reach someone by means of a call (see

call

entry

2

sense 8

)
I

call

once a week to talk to my parents.
Several weeks later our son's family

called

to FaceTime with us.
—
Daily Reporter (Greenfield, Indiana)
—
often used with up
She

called

up and asked if we wanted to come over for dinner.
e
: to make a demand in card games (as for a particular card or for a show of hands)
f
: to give the calls for a square dance
2
: to make a brief visit
called

to pay his respects
1
a
(1)
: to utter in a loud distinct voice
—
often used with out
(2)
: to announce or read loudly or authoritatively
call

off a row of figures
(3)
: to announce the play-by-play of (a sports event, such as a football game)
b
(1)
: to command or request to come or be present
(2)
: to cause to come :

bring
calls

to mind an old saying
c
: to summon to a particular activity, employment, or office
was

called

to active duty
was

called

to the bar of justice
d
: to invite or command to meet :

convoke
e
: to rouse from sleep or summon to get up
f
(1)
: to give the order for : bring into action
call

a strike against the company
(2)
: to manage by giving the signals or orders
that catcher

calls

a good game
g
(1)
: to make a demand in bridge for (a card or suit)
(2)
: to require (a player) to show the hand in poker by making an equal bet
(3)
: to challenge to make good on a statement
(4)
: to charge with or censure for an offense
deserves to be

called

on that
h
: to attract (game) by imitating the characteristic cry
i
: to halt (something, such as a baseball game) because of unsuitable conditions
j
: to rule on the status of (a pitched ball, a player's action, etc.)
k
: to give the calls for (a square dance)
—
often used with off
l
(1)
: to demand payment of especially by formal notice
(2)
: to demand presentation of (something, such as a bond or option) for redemption
The bonds could be

called

10 years after issue.
m
(1)
: to speak to or attempt to reach (someone) by means of a call (see

call

entry

2

sense 8

)
call

the doctor to make an appointment
I try to

call

my parents at least once a week.
He arranged for his wife, Stacey, to

call

him via Skype online from Kylee's fourth-grade classroom on Monday morning—a complete surprise to his daughter.
—
Elaine Allenemrich
—
often used with up
Call

me up when you get back from your vacation.
(2)
: to generate signals for (a telephone number) in order to reach the party to whom the number is assigned
(3)
: to make a signal to in order to transmit a message
2
a
: to speak of or address by a specified name : give a name to
b
(1)
: to regard or characterize as of a certain kind :

consider
can hardly be

called

generous
(2)
: to estimate or consider for purposes of an estimate or for convenience
c
(1)
: to describe correctly in advance of or without knowledge of the event :

predict
He

called

the upward trend of the stock market in February.
(2)
: to name or specify in advance
3
: to temporarily transfer control of computer processing to (something, such as a subroutine or procedure)
2
a
: a request or command to come or assemble
b
: a summons or signal on a drum, bugle, or pipe
c
: admission to the bar as a barrister
d
: an invitation to become the minister of a church or to accept a professional appointment
e
: a divine vocation or strong inner prompting to a particular course of action
f
: a summoning of actors to rehearsal
the

call

is for 11 o'clock
g
: the attraction or appeal of a particular activity, condition, or place
h
: an order specifying the number of men to be inducted into the armed services during a specified period
i
: the selection of a play in football
the quarterback's

call

in the huddle
3
c
: a demand for payment of money
d
: an option to buy a specified amount of a security (such as stock) or commodity (such as wheat) at a fixed price at or within a specified time compare

put

sense 2
e
: an instance of asking for something :

request
many

calls

for Christmas stories
5
: a short usually formal visit
7
: the act of calling in a card game
8
: the act of speaking to or attempting to reach someone by telephone or by a similar online communication service
In a time before keeping in touch was an internet

call

away, I'd have to say goodbye forever to bedrooms, to classrooms, to friends.
—
Soniah Kamal
Soon after news of Bazemore's return broke, Curry shared a screenshot on Instagram of the two friends on a FaceTime

call

. Both were smiling, no longer thinking of what-ifs.
—
Wes Goldberg
9
: a direction or a succession of directions for a square dance rhythmically called to the dancers
10
: a decision or ruling made by an official of a sports contest
11
: a temporary transfer of control of computer processing to a particular set of instructions (such as a subroutine or procedure)
Example Sentences
Verb
He called to passersby for help.
She called up to her husband, who was at the top of the stairs.
Her husband called back down to her.
She saw her friends across the street and called over to them.
He called her name in his sleep.
The birds were calling as the sun rose.
I call once a week to talk to my parents.
Where are you calling from?
May I say who's calling?
I try to call my parents at least once a week.
Noun
A local call costs less than a long-distance or an international call.
If there are any calls for me during the meeting, say that I'll call back later.
I got a call from my brother last night.
He gave a call to passersby for help.
We heard a bird that had a very loud and unusual call.
He's an expert at doing bird calls.
He has a large collection of duck calls.
the call of a trumpet
The government has issued a call to its supporters to defend it and hopes they will answer its call.
The campaigners renewed their calls for reform.
See More
Recent Examples on the Web
Verb
Congress might also call on President Biden to ban TikTok under the IEEPA.
—
Emily Baker-white, Forbes, 14 Feb. 2023
Kia customers can also call customer care at 1-800-333-4542 or check out owners.kia.com/us/en/kia-owner-portal.html.
—
Saleen Martin, USA TODAY, 14 Feb. 2023
Anyone who would like to get connected to treatment, or knows someone who does, can call 1-800-563-4086 or visit connectgnh.org at any day or time.
—
Hartford Courant, 14 Feb. 2023
Breakouts might call for the Salicylic + Green Tea Exfoliating Cleanser and Aloe + Algae Lightweight Gel Cream, whereas dry skin might crave a boost of moisture from the Hyaluronic + Arnica Hydrating Serum.
—
Lisa Desantis, Allure, 14 Feb. 2023
Marx himself would call DEI a classic case of ideology, a set of benign-seeming ideas that disguise the workings of the rulers, in this case empowered progressives.
—
WSJ, 14 Feb. 2023
However, today most young people rarely call each other.
—
Andrea Wigfield, CNN, 14 Feb. 2023
Their children's schoolmates call the sisters the Puffling Queens.
—
Cheryl Katz, Smithsonian Magazine, 14 Feb. 2023
Those in need of shelter from the cold can call 211 to check availability of beds.
—
Los Angeles Times, 14 Feb. 2023
Noun
Read full article Connecticut State Police responded to a call for medical assistance at the airport around 3:49 p.m., said Sarah Salerno, a spokesperson for the State Police in an e-mail.
—
Isabela Rocha, BostonGlobe.com, 4 Mar. 2023
Chicago police officers responding to a call of a person shot Thursday night at a residence in the 3200 block of West Ohio Street found a 38-year-old woman unresponsive on a living room floor with a gunshot wound to the head.
—
Deanese Williams-harris, Chicago Tribune, 3 Mar. 2023
Firefighters and police responded to a call of a structure fire about 5:12 a.m. Friday at 2250 N. Hummingbird Lane, southwest of Township Street and Old Wire Road.
—
Stacy Ryburn, Arkansas Online, 3 Mar. 2023
Filming is reportedly slated to begin in New Jersey in March 2023, according to a recent casting call for extras.
—
Alexis Jones, Peoplemag, 2 Mar. 2023
Officers who responded to the shooting call found a teen who had been shot.
—
Dallas News, 1 Mar. 2023
Syracuse fire personnel responded to a 911 call about two people possibly dead at Brighton Towers at 10:30 a.m., Syracuse Mayor Ben Walsh said.
—
Doha Madani, NBC News, 1 Mar. 2023
The charges come after police in Herriman, Utah, arrested Paul on Feb. 17 after responding to a domestic violence call, the Herriman City Police Department said last week in a statement.
—
Olivia Niland, CBS News, 1 Mar. 2023
Romanians have so far responded to the call with a flood of social media complaints about everyday life, including concerns over corruption, high inflation, and even the government's pension policy.
—
Leo Sands, Washington Post, 1 Mar. 2023
See More
Last Updated:
- Updated example sentences
hot take or cold shoulder?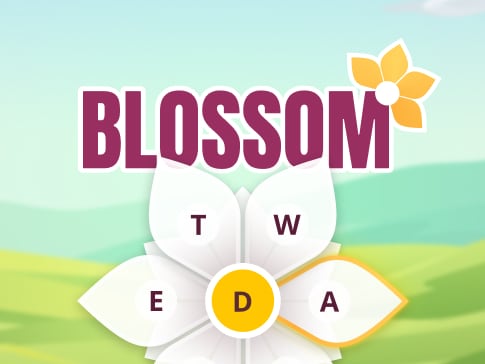 Can you make 12 words with 7 letters?
PLAY