Synonyms of call
1
a
: to speak in a loud distinct voice so as to be heard at a distance :

shout
c
of an animal
: to utter a characteristic note or cry
d
: to speak to or attempt to reach someone by means of a call (see

call

entry

2

sense 8

)
Several weeks later our son's family

called

to FaceTime with us.
—
Daily Reporter (Greenfield, Indiana)
—
often used with up
e
: to make a demand in card games (as for a particular card or for a show of hands)
f
: to give the calls for a square dance
1
(2)
: to cause to come :

bring
d
: to invite or command to meet :

convoke
e
: to rouse from sleep or summon to get up
h
: to attract (game) by imitating the characteristic cry
i
: to halt (something, such as a baseball game) because of unsuitable conditions
k
: to give the calls for (a square dance)
—
often used with off
m
(1)
: to speak to or attempt to reach (someone) by means of a call (see

call

entry

2

sense 8

)
He arranged for his wife, Stacey, to

call

him via Skype online from Kylee's fourth-grade classroom on Monday morning—a complete surprise to his daughter.
—
Elaine Allenemrich
—
often used with up
2
b
(1)
: to regard or characterize as of a certain kind :

consider
c
(1)
: to describe correctly in advance of or without knowledge of the event :

predict
Example Sentences
Verb
He called to passersby for help.
She called up to her husband, who was at the top of the stairs.
Her husband called back down to her.
She saw her friends across the street and called over to them.
He called her name in his sleep.
The birds were calling as the sun rose.
I call once a week to talk to my parents.
Where are you calling from?
May I say who's calling?
I try to call my parents at least once a week.
Noun
A local call costs less than a long-distance or an international call.
If there are any calls for me during the meeting, say that I'll call back later.
I got a call from my brother last night.
He gave a call to passersby for help.
We heard a bird that had a very loud and unusual call.
He's an expert at doing bird calls.
He has a large collection of duck calls.
the call of a trumpet
The government has issued a call to its supporters to defend it and hopes they will answer its call.
The campaigners renewed their calls for reform.
See More
Recent Examples on the Web
Verb
The group wants Biden to call for bipartisan police reforms next week.
—
Mabinty Quarshie, USA TODAY, 3 Feb. 2023
Outside of Celina, Rockhill Capital is also behind the 440-acre Heritage Ranch community in Sherman, where plans call for more than 750 single-family homes.
—
Dallas News, 2 Feb. 2023
The program makes that call one of best investments in Alaska.
—
Anchorage Daily News, 2 Feb. 2023
This is because hard seltzer is, at its core, a minimal flavor impact alcohol delivery vehicle and there will always be people and occasions that call for such a thing.
—
Kevin Mcgee, Rolling Stone, 1 Feb. 2023
Queen Mary 2, widely hailed for its transatlantic crossings, is a wonderful ship to call home.
—
Janice Wald Henderson, Condé Nast Traveler, 1 Feb. 2023
Play-by-play voice Kevin Burkhardt and analyst Greg Olsen, who will call Super Bowl LVII Feb. 12, have rapidly developed into an outstanding No. 1 team, maybe the best on any NFL-rights-holding network at this point.
—
Chad Finn, BostonGlobe.com, 1 Feb. 2023
Neither were given money for food, nor had access to a phone to call family members or friends.
—
Ivana Hrynkiw | Ihrynkiw@al.com, al, 31 Jan. 2023
The names remaining unchanged also will help local sports fans to avoid any confusion about what to call some of the local stadiums.
—
Jason Williams, The Enquirer, 31 Jan. 2023
Noun
On her phone call with the Purple One, Prince laid out some ground rules for what would-be studio time with Twain — namely that there was no swearing allowed at Paisley Park.
—
Lars Brandle, Billboard, 3 Feb. 2023
Tester's announcement follows his call for more transparency from the Biden administration earlier in the day.
—
David Sivak, Washington Examiner, 3 Feb. 2023
However, during the phone test, our tester and the person on the other end of their call could hear outside sounds.
—
Anna Popp, Travel + Leisure, 2 Feb. 2023
This week at the Joburg Film Festival, the streamer launched its first pan-African call for feature films, announcing an open commissioning brief for a slate of 10 films from first-time filmmakers from Ghana, Kenya, Nigeria or South Africa.
—
Christopher Vourlias, Variety, 2 Feb. 2023
Sound isolation ensures the other end of your call only hears you, as opposed to the truck rolling past you on the street.
—
Zoë Hannah, Popular Mechanics, 2 Feb. 2023
The White House said in its Tuesday call that bipartisan support for reforms has administration officials optimistic about legislative action to reduce fees.
—
Sarah Elbeshbishi, USA TODAY, 2 Feb. 2023
In a press conference following the Celebration of Life service for Tyre Nichols, Rev. Al Sharpton continued his call for justice.
—
Elise Hammond, CNN, 1 Feb. 2023
When Bridges described the co-opting of woke as a violation during our call, my breath hitched.
—
Kathleen Newman-bremang, refinery29.com, 1 Feb. 2023
See More
Last Updated:
- Updated example sentences
---
Challenging Words You Should Know
Often used to describe "the march of time," what does inexorable mean?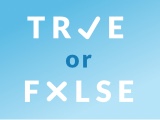 Test your knowledge - and maybe learn something along the way.
TAKE THE QUIZ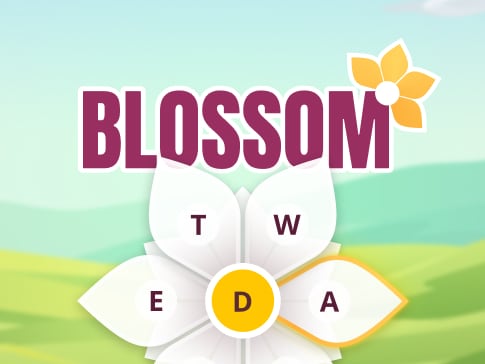 Can you make 12 words with 7 letters?
PLAY