Definition of blog
(Entry 1 of 2)
1
computers
: a website that contains online personal reflections, comments, and often hyperlinks, videos, and photographs provided by the writer
also
: the contents of such a site
2
: a regular feature appearing as part of an online publication that typically relates to a particular topic and consists of articles and personal commentary by one or more authors
a technology

blog
Definition of blog (Entry 2 of 2)
1
intransitive
: to write or have a blog
He released experimental versions,

blogged

about his game-design decisions as he made them and uploaded … videos to YouTube.
— Harry McCracken
2
transitive
: to write or write about (something) on a blog
Appropriately, he

blogged

his own retirement on Monday.
— Tom Verducci
Buying Guide
Our Reviews team has selected the best tablets.
Eponyms: Words Named After People
What is the best definition of boycott?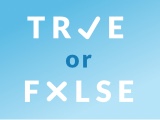 Test your knowledge - and maybe learn something along the way.
TAKE THE QUIZ