Synonyms of awful
awfully
ˈȯ-fə-lē
especially as an adverb of adjective senses 3 and 4
-flē
adverb
awfulness
ˈȯ-fəl-nəs
noun
Using
Awful
as an Adjective and Adverb: Usage Guide
Some grammarians take issue with the senses of awful and awfully that do not convey the etymological connection with awe. However, senses 1 and 2 of the adjective were being used in speech and casual writing by the late 18th century.
It is an awful while since you have heard from me …
—
John Keats (letter)
There was an awful crowd …
—
Sir Walter Scott (letter)
This is an awful thing to say to Oil Painters …
—
William Blake
Adverbial use of awful as an intensifier began to appear in print in the early 19th century, as did the senses of awfully corresponding to senses 1 and 2 of the adjective. Awfully continues to enjoy widespread use in newspapers and the like.
It is worth remembering that the vote in the Senate about the Gulf War was an

awfully

close 53 to 47 …
—
James P. Rubin
"Let the good times roll" can be an

awfully

alluring philosophy …
—
Rod Dreher
The adverb awful, on the other hand, is largely restricted to informal prose and to the spoken language it emulates and is chiefly an American use.
I tell them that seven years is an

awful

long time.
—
Kenneth Feinberg
Awful

quiet out there, I thought. Disquietingly quiet.
—
Mike Sutter
"There are some

awful

good golfers playing in the tournament this week," observed Cook.
—
George Geise
Example Sentences
Adjective
They heard the most awful sounds.
Awful things began to happen.
He has some awful disease.
That joke is just awful.
That's an awful thing to say.
Who painted the house that awful color?
The mountains have an awful majesty.
Adverb
We haven't heard from him in an awful long time.
You've come an awful long way.
See More
Recent Examples on the Web
Adjective
Some of these competitors, taking advantage of a trend in off-the-shelf robot components, sold machines that cost less than a Roomba, while looking an awful lot like one and offering many similar features.
—
John Wolfson, BostonGlobe.com, 25 Jan. 2023
There's an awful lot to like about the second-gen Apple Watch SE.
—
Rachel Klein, Popular Mechanics, 20 Jan. 2023
The Aztecs are 5-5 at Moby Arena in their last 10 trips, including a controversial 58-57 loss last year when official Paul Szelc swallowed his whistle on a last-second shot by Matt Bradley that looked an awful lot like a foul.
—
San Diego Union-Tribune, 17 Jan. 2023
Ke Huy Quan, look an awful lot like slam-dunks, too.
—
Scott Feinberg, The Hollywood Reporter, 15 Jan. 2023
As Butler, a California native, took the stage to give his acceptance speech, his voice still sounded an awful lot like Elvis.
—
Maureen Lee Lenker, EW.com, 11 Jan. 2023
Progress, as McCarthy defined it, looked an awful lot like appeasement.
—
Susan B. Glasser, The New Yorker, 5 Jan. 2023
Suspension bits start moving around an awful lot when the going gets quicker.
—
Phil Berg, Car and Driver, 30 Dec. 2022
It's starting to look an awful lot like mid-1990s Cleveland around here.
—
Christopher L. Gasper, BostonGlobe.com, 24 Dec. 2022
Adverb
Someone who has worked awful hard, has a great skill set, four years of college, four years of lifting, four years of game-planning at a high level in Division III.
—
Dom Amore, Hartford Courant, 26 May 2022
First, there is the question whether the awful-looking restraint maneuver Chauvin used was actually authorized at the time, or at least not clearly forbidden.
—
D.j. Tice, Star Tribune, 20 Feb. 2021
The following day, Gonzalez was back at the testing site, helping patients — many of whom had fevers and awful-sounding coughs — fill out their paperwork.
—
Karen Ann Cullotta, chicagotribune.com, 2 Oct. 2020
See More
Last Updated:
- Updated example sentences
Namesake of the leotard, Jules Léotard had what profession?

You know what it looks like… but what is it called?
TAKE THE QUIZ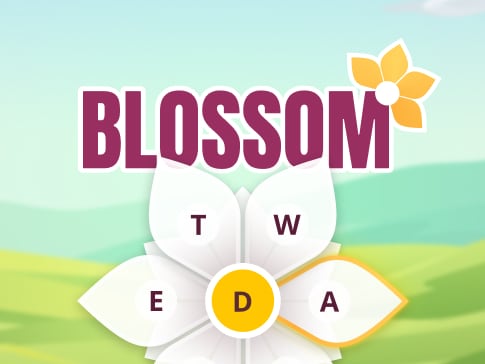 Can you make 12 words with 7 letters?
PLAY