Essential Meaning of authority
1
: the power to give orders or make decisions : the power or right to direct or control someone or something
Only department managers have the authority [=right, power] to change the schedule.
Does he have the authority to do this? = (US) Does he have authority to do this?
See More Examples
This office has authority over personnel matters. [=this office has the power to make decisions about personnel matters]
You don't have authority over me. [=you don't have the power to give me orders]
The boss is not popular but his authority is unquestioned.
"Who gave him the authority to do this?" "He didn't do it

on his own authority

[=he didn't do it on his own]; he was acting

under the authority of

the company president." [=the company president gave him the power to do it]
No one

in authority

objected to the plan. = No one

in a position of authority

objected to the plan. [=no one with official power to make important decisions objected to the plan]
a

figure of authority

= an

authority figure

[=a person who has authority over other people]
2
: the confident quality of someone who knows a lot about something or who is respected or obeyed by other people
She has an air of authority.
She spoke

with authority

[=authoritatively] about the history of the building.
3
: a quality that makes something seem true or real
His sincerity added much more authority [=credibility] to the story.
Her southern accent lent authority to her performance.
His opinions lacked authority.
Full Definition of authority
Seen & Heard
People are talking about
Dog Words Quiz
Which of the following animals has a dog in its etymology?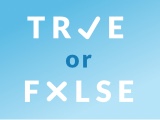 Test your knowledge - and maybe learn something along the way.
TAKE THE QUIZ