asked
ˈas(k)t
;
asking
Synonyms of ask
chiefly British, informal
: something asked for, requested, or required of someone
—
used especially in phrases like a big ask and a tough ask to say that what is being asked for or hoped for is difficult or unlikely
Example Sentences
Verb
I need to ask a question.
Did you ask her yet?
"Have you seen the movie yet?" he asked.
a list of frequently asked questions
"If you don't mind me asking, how old are you?" "I'm 35 years old. Why do you ask?"
"Do they have any soda?" "I don't know. I'll go ask."
I would have given it to him, but he never asked.
We had to stop and ask directions.
May I ask the time?
Did you ask permission to leave?
See More
Recent Examples on the Web
Verb
Emery Popoloski, who has two students in the system, said she is scheduled to address the City Council on Tuesday to float the idea of a recall campaign targeting Galvin and to ask councilors to consider taking a vote of no-confidence in the mayor.
—
Laura Crimaldi, BostonGlobe.com, 4 Feb. 2023
Kamal suggests young people sit down with their grandparents and other close relatives and ask them about their illnesses — and then write it down.
—
Sandee Lamotte, CNN, 4 Feb. 2023
That would have seemed like an obvious question to ask.
—
Ira Winderman, Sun Sentinel, 4 Feb. 2023
Maybe because men don't tend to ask their wives and girlfriends to go fishing with them.
—
John Schandelmeier, Anchorage Daily News, 4 Feb. 2023
Crawford, who also is a child and adolescent psychiatrist in Boston, says that when children ask about a news headline or are exposed to disturbing footage, don't be afraid to open up a conversation with them.
—
Zulekha Nathoo, USA TODAY, 4 Feb. 2023
The community meeting, held at Renaissance Place, was a chance for neighborhood residents to take a look at the plans, provide feedback and ask questions.
—
Tom Daykin, Journal Sentinel, 4 Feb. 2023
He had been detained in July—months before the still-ongoing wave of protests across Iran began—after going to the prosecutor's office to ask about the arrests of two fellow filmmakers, Mohammad Rasoulof and Mostafa Aleahmad.
—
Ella Feldman, Smithsonian Magazine, 3 Feb. 2023
Counting plays a significant role in the celebration, and many teachers ask children to bring 100 small items like pennies, buttons, beans, cereal pieces or macaroni to use in math or arts and crafts activities.
—
Gabi De La Rosa, Chron, 3 Feb. 2023
Noun
The key is to anticipate your manager's concerns, come prepared with solutions and make your ask in the right way.
—
Rachel Feintzeig, WSJ, 19 Dec. 2022
Keeping your home tidy without doing what feels like a deep clean every week can feel like a big ask.
—
Zee Krstic, Good Housekeeping, 22 Nov. 2022
Given their recent stretch of abysmal play, doing so feels like quite an ask.
—
cleveland, 7 Oct. 2022
Thirty percent may sound like a big ask for farmers, but in some cases, such cutbacks in irrigation are possible.
—
John Richard Saylor, Discover Magazine, 18 Apr. 2021
While matching this year's record will be a tall ask, Troy does get chances to make some noise in non-conference play against Kansas State, Western Kentucky and Army.
—
Paul Myerberg, USA TODAY, 12 Jan. 2023
Ever since the sudden death of Abloh in November 2021, the house has been carefully considering the sensitive question of who might replace him – a huge ask given Abloh's generational impact and influence.
—
Luke Leitch, Vogue, 10 Jan. 2023
If the Oilers can survive, Campbell will need to summon his Leaf inside, and that's a big ask given how the rest of the crew thinks in terms of stopping goals.
—
Kevin Paul Dupont, BostonGlobe.com, 7 Jan. 2023
Fifteen percent is not a huge ask, but some companies have been reluctant to sign on.
—
Brad Ogbonna, Glamour, 25 Oct. 2022
See More
Last Updated:
- Updated example sentences
---
Challenging Words You Should Know
Often used to describe "the march of time," what does inexorable mean?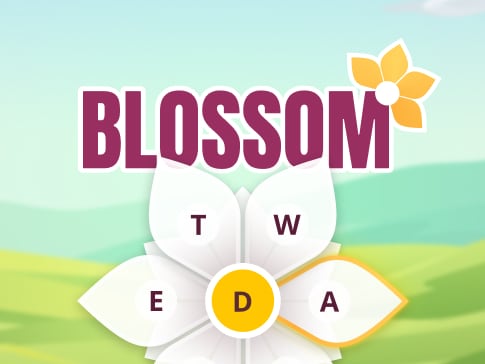 Can you make 12 words with 7 letters?
PLAY