anticipated
;
anticipating
Essential Meaning of anticipate
1
: to think of (something that will or might happen in the future) :

expect
The cost turned out to be higher than anticipated.
They do not anticipate [=foresee] any major problems during construction.
See More Examples
The hotel anticipated my every need. [=I didn't have to ask for anything because they already provided it]
The author anticipated objections to his theory.
The organizers of the fair anticipate a large crowd.
I did not anticipate having to pay for your ticket.
The boxer tried to anticipate [=predict] his opponent's next move.
2
: to expect or look ahead to (something) with pleasure : to look forward to (something)
He eagerly anticipated her arrival.
3
formal
: to do something before someone else
His use of composition anticipated later Renaissance paintings. = He anticipated later Renaissance painters in his use of composition.
Full Definition of anticipate
1
: to give advance thought, discussion, or treatment to
2
: to meet (an obligation) before a due date
3
: to foresee and deal with in advance :

forestall
4
: to use or expend in advance of actual possession
5
: to act before (another) often so as to check or counter
6
: to look forward to as certain :

expect
We don't

anticipate

any problems during the construction.
: to speak or write in knowledge or expectation of later matter
Difficult Spelling Words Quiz
Which is the correct spelling?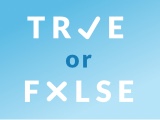 Test your knowledge - and maybe learn something along the way.
TAKE THE QUIZ