Essential Meaning of aloof
1
: not involved with or friendly toward other people
She remained aloof [=distant] despite their efforts to make friends.
He held himself aloof from his coworkers. [=he was not warm or friendly toward them]
2
: not involved in or influenced by something
They tried to keep/remain/stand aloof from the politics of the day.
Full Definition of aloof
(Entry 1 of 2)
: removed or distant either physically or emotionally
an

aloof

, unfriendly manner
He stood

aloof

from worldly success.
— John Buchan
Definition of aloof (Entry 2 of 2)
Seen & Heard
People are talking about
Difficult Spelling Words Quiz
Which is the correct spelling?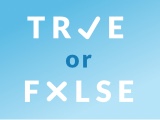 Test your knowledge - and maybe learn something along the way.
TAKE THE QUIZ