Essential Meaning of affinity
1
: a feeling of closeness and understanding that someone has for another person because of their similar qualities, ideas, or interests
They had much in common and felt a close affinity (for/to/with each other).
There's always been an affinity between us.
He never felt any affinity with the other kids in his neighborhood.
2
: a liking for or an attraction to something
We share an affinity for foreign films. [=we both like foreign films]
3
: a quality that makes people or things suited to each other
Fish and white wine have a natural affinity for/to each other. [=fish and white wine taste good together]
Full Definition of affinity
(Entry 1 of 2)
1
: relationship by marriage
b
(1)
: an attraction to or liking for something
people with an

affinity

to darkness
— Mark Twain
pork and fennel have a natural

affinity

for each other
— Abby Mandel
(2)
: an attractive force between substances or particles that causes them to enter into and remain in chemical combination
c
: a person especially of the opposite sex having a particular attraction for one
3
a
: likeness based on relationship or causal connection
found an

affinity

between the teller of a tale and the craftsman
— Mary McCarthy
this investigation, with affinities to a case history, a psychoanalysis, a detective story
— Oliver Sacks
b
: a relation between biological groups involving resemblance in structural plan and indicating a common origin
Definition of affinity (Entry 2 of 2)
chemistry
: of, relating to, involving, or used in affinity chromatography
The unwanted antibodies are removed in

affinity

columns, which contain a matrix to which other antibodies have already been allowed to bind …
— Scientific American
Although

affinity

labeling was originally developed for the investigation of enzymes, it has also added significantly to the study of the structure of active sites in other systems …
— Meir Wilchek et al.
Farm Idioms Quiz
What does 'poke' refer to in the expression 'pig in a poke'?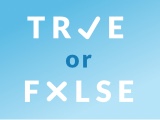 Test your knowledge - and maybe learn something along the way.
TAKE THE QUIZ