ad·​vo·​cate
ˈad-və-kət
-ˌkāt
3
: one who pleads the cause of another
specifically
: one who pleads the cause of another before a tribunal or judicial court
ad·​vo·​cate
ˈad-və-ˌkāt
: to support or argue for (a cause, policy, etc.) : to plead in favor of
advocation
ˌad-və-ˈkā-shən
noun
advocative
ˈad-və-ˌkā-tiv
adjective
advocator
ˈad-və-ˌkā-tər
noun
Example Sentences
Noun
… two of nanotechnology's biggest

advocates

square off on a fundamental question that will dramatically affect the future development of this field.
K. Eric Drexler et al., Chemical & Engineering News,

1 Dec. 2003
Ms. Hart was familiar with local medical-review policies from her work as a patient

advocate

.
Laurie McGinley, Wall Street Journal,

16 Sept. 2003
a passionate advocate of civil rights
She works as a consumer advocate.
Verb
… it makes sense to commence with … a good medium-weight Chardonnay for the wine aficionados. I

advocate

one with a little oak and lots of fruit …
Anthony Dias Blue, Bon Appétit,

November 1997
He

advocated

the creation of a public promenade along the sea, with arbors and little green tables for the consumption of beer …
Henry James, The American,

1877
He advocates traditional teaching methods.
The plan is advocated by the president.
See More
Recent Examples on the Web
Noun
Kimberly Archie, a close friend of the Ruigomez family — who had millions of dollars of settlement money stolen from them by Girardi — and an advocate of other victims of Girardi, expressed frustration in the development.
Matt Hamilton, Los Angeles Times, 19 Nov. 2022
The outgoing army chief, Gen. Qamar Javed Bajwa, has been a forceful advocate of keeping the armed forces out of politics.
Pamela Constable, Washington Post, 19 Nov. 2022
Paltrow is an advocate of TM—or transcendental meditation—which is said to reduce stress and anxiety, boost brain function and improve cardiovascular health.
Kerry Mcdermott, Vogue, 11 Nov. 2022
Nessel, who is running for re-election and has been an advocate of protections for pets, recorded a two-minute YouTube video announcing the arrest.
Frank Witsil, Detroit Free Press, 5 Nov. 2022
Sunak has not said what his policies will be, but has been a longtime advocate of budgetary restraint.
Alexander Smith, NBC News, 24 Oct. 2022
Griswold faces Republican Pam Anderson, a former suburban Denver clerk and head of the state's county clerks association, who is a staunch advocate of Colorado's all-mail voting system.
James Anderson, ajc, 10 Oct. 2022
An advocate of social enterprise and philanthropy, Atuwatse has founded multiple businesses, including the clothing line Colour Couture and Breakfast in Bed, a food delivery company in Lagos.
Essence, 26 Sep. 2022
He has been lauded as an early advocate of the environmental movement and won praise for working to improve the lives of young people in underprivileged communities.
Danica Kirka, BostonGlobe.com, 20 Sep. 2022
Verb
For some countries, the mismatch is sustainable so long as China is willing to use its weight to advocate for the interests of those more vulnerable.
Lily Kuo, Washington Post, 23 Nov. 2022
The climate assessment, which reviews scientific research over the past several years, examines what needs to be done to avoid the worst impacts of climate change, but doesn't advocate policy, Crimmins said.
Dinah Voyles Pulver, USA TODAY, 22 Nov. 2022
The Oakland City Attorney's Office and the Public Ethics Commission say that city staff cannot use work time to advocate or campaign for a candidate or ballot measure.
Sarah Ravani, San Francisco Chronicle, 29 Oct. 2022
Now Biden has reiterated his vow to defend Taiwan, while insisting that the foundation of US relations with its Asian superpower rival – that there is one China and Washington does not advocate independence for Taipei – remains intact.
Stephen Collinson, CNN, 19 Sep. 2022
Narrativizing the past is often understood as a means to avoid remaining beholden to it, but Riley doesn't exactly advocate for the redemptive power of such storytelling.
Catherine Lacey, The Atlantic, 19 Sep. 2022
Banks have a proactive role to play—to finance and advise our clients, to act and lend responsibly and to use our voice to advocate for positive change.
Forbes, 8 Aug. 2022
Congressional rules stipulated that staff could not advocate on issues, introduce or co-sponsor bills, or support any legislation Young introduced before his death.
Riley Rogerson, Anchorage Daily News, 29 July 2022
Western leaders should not advocate for a settlement that rewards Mr. Putin's aggression.
Daniel Twining, WSJ, 6 May 2022
See More
Podcast
Get Word of the Day delivered to your inbox!
Last Updated:
- Updated example sentences
---
Commonly Confused Words Quiz
I went to the ______ store to buy a birthday card.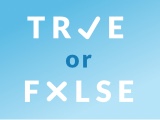 Test your knowledge - and maybe learn something along the way.
TAKE THE QUIZ