Synonyms of admit
1
a
: to allow scope for :

permit
admits

no possibility of misunderstanding
b
: to concede as true or valid
admitted making a mistake
2
a
: to allow entry (as to a place, fellowship, or privilege)
an open window had admitted rain
admitted to the club
b
: to accept into a hospital as an inpatient
he was admitted last night for chest pains
1
: to give entrance or access
: a person who is admitted into a school, hospital, etc.
When a patient is transferred, the nurse will take the next new

admit

—unless her patient is transferred to a hospital for only a temporary stay.
—
Sally Seaver
Example Sentences
Verb
You know you're wrong! Admit it!
I hate to admit it, but he's right.
This ticket admits one person.
He admitted them into his office.
They refused to admit her to the club.
The patient was very sick when she was admitted to the hospital.
He was admitted last night for chest pains.
The judge decided to admit the evidence.
See More
Recent Examples on the Web
Verb
Despite a growing body of evidence, even researchers admit that further studies are needed to get a better understanding of the connection between telomere length and healthy aging.
—
Jodi Helmer, Fortune Well, 12 Mar. 2023
Farfan pleaded guilty in November 2021 to trafficking drugs and illegally reentering the U.S. and was the last of 23 defendants in the case to admit guilt.
—
Beth Warren, USA Today, 9 Mar. 2023
Leaders in the public health establishment readily admit that many of their problems have been self-inflicted.
—
Lauren Weber, Joel Achenbach, Anchorage Daily News, 8 Mar. 2023
Yet an honest accounting forced me to admit that my ability to party, protest, and publish has been far more enfeebled than enabled by social media.
—
Peter Rubin, Longreads, 7 Mar. 2023
The company's engineers admit that this car would seem ideally suited to carry N branding.
—
Mike Duff, Car and Driver, 6 Mar. 2023
Florida man: Six years after Sen. Rick Scott, R-Fla., won the closest Senate race in the country, Democrats admit that defeating Scott will be difficult, per National Journal.
—
Ben Kamisar, NBC News, 3 Mar. 2023
And then some people don't really want children but are also kind of ashamed to admit that.
—
Martine Thompson, ELLE, 3 Mar. 2023
Border policy has changed less than most people think, but probably more than some advocates would like to admit.
—
Isaac Chotiner, The New Yorker, 2 Mar. 2023
Noun
For now, Democrats appear to be returning to the phone calls and virtual events that many in the party admit are not nearly as compelling as the face-to-face interactions with prospective voters at rallies and on front porches.
—
Dallas News, 10 Jan. 2022
To stem that, 60% admit to checking their work emails during PTO, which often doesn't even help; 61% have to work longer hours post-PTO to catch up anyway.
—
Jane Thier, Fortune, 5 Dec. 2022
Even high school graduates who plan to go to college admit to doubts.
—
Jon Marcus, NBC News, 10 Aug. 2022
Even when people take time out, half admit to bringing their work laptops on vacation, and 41% frequently join video calls, which leaves them even more exhausted.
—
David Morel, Forbes, 1 Aug. 2022
Hours after the incident, Beamish met with his accomplice and a witness, who allegedly heard Beamish admit to participating in the home invasion but didn't know that Boerma had died from his injuries, Murphy said.
—
William Lee, Chicago Tribune, 23 May 2022
In a separate study, of those who work from home, about 91% admit to not taking a break — not even for lunch.
—
Ebony Williams, ajc, 6 May 2022
Meanwhile, 67% admit that failure to invest in a digital future means that there won't be much of a future to consider.
—
Dmitry Dolgorukov, Forbes, 26 Jan. 2022
Some two-thirds of job applicants use deceptive ingratiation, and over half admit to slight image creation, according to research by Dr. Bourdage and Dr. Roulin.
—
New York Times, 17 Feb. 2022
See More
Last Updated:
- Updated example sentences
hot take or cold shoulder?

Hear a word and type it out. How many can you get right?
TAKE THE QUIZ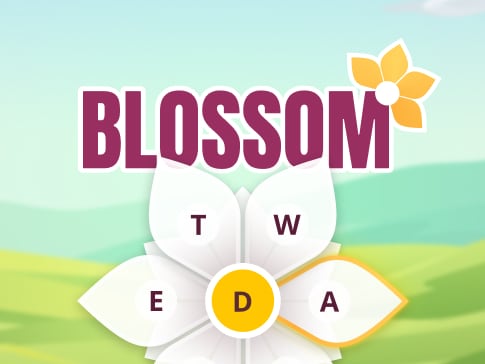 Can you make 12 words with 7 letters?
PLAY