2
: a settlement of a claim or debt in a case in which the amount involved is uncertain or full payment is not made
4
: a means (such as a mechanism) by which things are adjusted one to another
5
: a correction or modification to reflect actual conditions
6
chiropractic
: the manual or mechanical manipulation of a joint (especially the spine) in which a controlled force is applied to the joint
A click of the instrument allows the practitioner to provide a quick and precise thrust to the spine, making the

adjustment

before the patient's muscular reflex can tense the body and interfere with the manipulation.
— Dr. Andrew Weil's Self Healing
Name That Food
Name these cookies!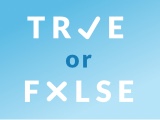 Test your knowledge - and maybe learn something along the way.
TAKE THE QUIZ