adapted
;
adapting
;
adapts
Essential Meaning of adapt
1
: to change your behavior so that it is easier to live in a particular place or situation
When children go to a different school, it usually takes them a while to adapt.
She has

adapted herself to

college life quite easily.
2
: to change (something) so that it functions better or is better suited for a purpose
The teachers adapted [=modified] the curriculum so that students of all abilities will benefit from it.
The camera has been adapted for underwater use.
The clock was adapted to run on batteries.
3
: to change (a movie, book, play, etc.) so that it can be presented in another form
He adapted the novel for the stage. [=he rewrote the novel as a play]
The movie was adapted from the book of the same title.
adapting the movie for television
: to make fit (as for a new use) often by modification
adapt

the curriculum to students' needs
: to become adapted
adapt

to a new environment
Seen & Heard
People are talking about
Dog Words Quiz
Which of the following animals has a dog in its etymology?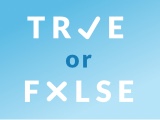 Test your knowledge - and maybe learn something along the way.
TAKE THE QUIZ