Words at Play
How We Got Different Words From Common Roots
Doublets: English's Nonidentical Twins
---
The English language has always loved to borrow words from other languages, and sometimes it likes a foreign word so much it borrows it twice, using the same source for two different words. These pairs are sometimes called doublets.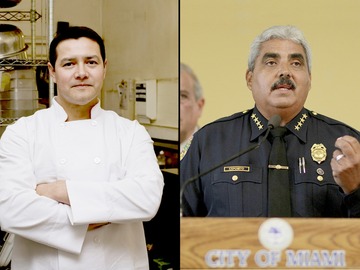 Consider the French word peloton, a word used to refer to a small group of soldiers that came into English as platoon in the 1600s. Three hundred years later, English took the word again, this time preserving its French spelling: peloton means a group of riders in a bicycle race.
French also gave us the word chief (initially as the adjective meaning "most important") in the 1300s. The French word's spelling had changed by the 1800s, when it was borrowed again, this time to mean "a professional cook": chef.
There are many more examples of the doublets, and sometimes their identical ancestry is hard to see immediately. This include guard and ward, frail and fragile, and glamour and grammar.
---