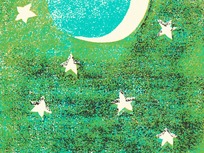 Who Knew?
Take this quiz and discover 12 words for things you didn't know had words.
There are few things that delight a word-lover more than finding out that there exists a single word to describe that special thing that you always thought there should be a word for. Almost as enjoyable is finding out that there is a single word for a common, everyday thing that you never even knew existed, or never paid attention to.
START THE QUIZ
Next:

How Strong Is Your Vocabulary?
Next:

Slippery Words Quiz—Changing with the Times
Next:

Words for Summer: A Quiz
Next:

Namesakes Word Quiz
Next:

Winning Words from Scripps Spelling Bee Quiz
Next:

Challenging Vocabulary Quiz Returns!