---
Merriam-Webster's Dictionary of Basic English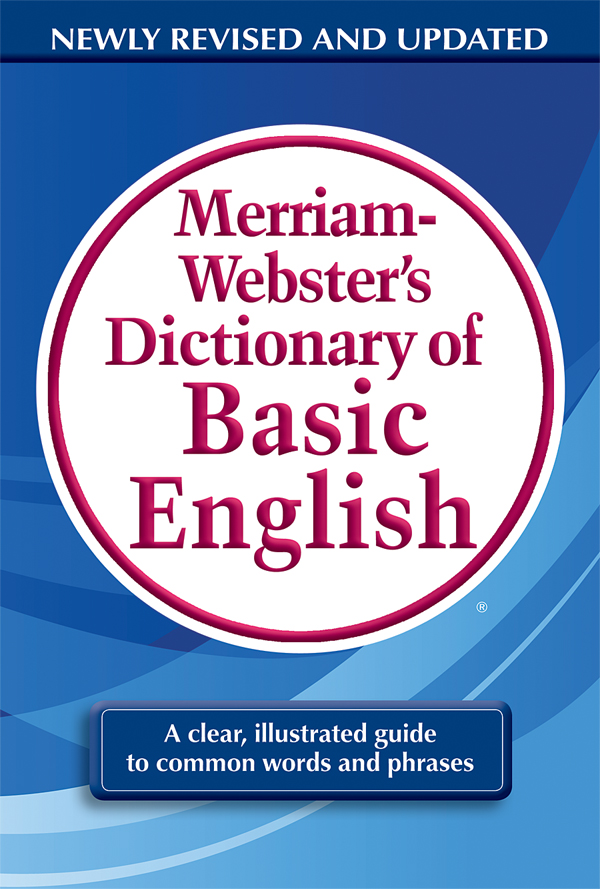 Price: $10.95
All new edition of a dictionary designed for people with limited English language skills. Great for ESL students.
More than 36,000 entries
Concise, easy-to-understand definitions
More than 20,000 usage examples
Over 400 detailed line drawings, many revised
Word histories; special sections including Signs and Symbols; Confused, Misused, and Misspelled Words; and Tables of Weights and Measures.
Format: Trade paperback
Size: 800 pages; 5 3/4" x 8 1/2"
ISBN: 978-0-87779-731-9
---