Shop
Bilingual Dictionaries
---
Merriam-Webster's Chinese-English Dictionary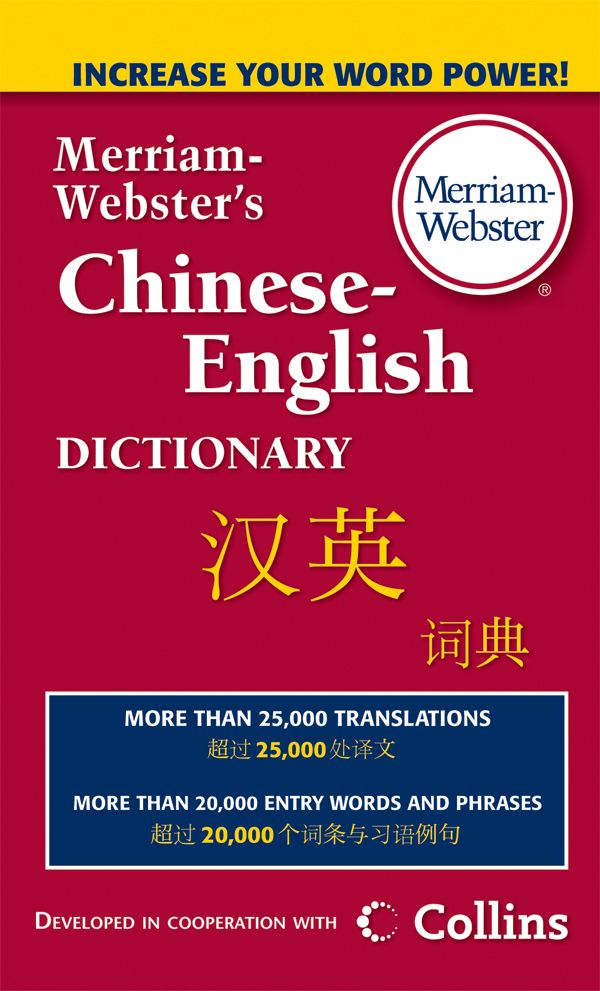 Price: $6.99
New title joining Merriam-Webster's best-selling line of bilingual, bidirectional dictionaries.
Current Chinese vocabulary as it is spoken in China. Up-to-date English vocabulary that reflects American English
More than 20,000 entry words and phrases and more than 25,000 translations
IPA pronunciations and abundant usage examples
Special sections include English Irregular Verbs, the structure and pronunciation of Chinese, and English Phonetics
Great for language learners, teachers, travelers, and translators
Developed in cooperation with Collins; © HarperCollins Publishers Ltd 2010
Format: Mass-market Paperback
Size: 448 pages; 4 1/8" x 6 3/4"
ISBN: 978-0-87779-859-0
---