Trending:
Lookups spiked
1,800%

on February 9-10, 2022
Gazpacho trended much higher than the word usually does (especially considering that it is far from summer), when a member of Congress appeared to confuse this word (which is a type of soup) with gestapo, a word for a secret police organization.
The extremist Republican congresswoman Marjorie Taylor Greene triggered a wave of viral jokes on Wednesday after ranting about the "gazpacho police" patrolling the Capitol building in Washington DC.
— The Guardian (online, London, Eng.), 9 Feb. 2022
Gazpacho is "a spicy soup that is usually made from chopped raw vegetables (such as tomato, onion, pepper, and cucumber) and that is served cold." We define gestapo as "a secret-police organization employing underhanded and terrorist methods against persons suspected of disloyalty."
Gazpacho comes to English directly from Spanish, in which is also refers to a soup. Gestapo comes from German, taken from Geheime Staatspolizei (literally, "secret state police").
Gazpacho has been used in English since the latter portion of the 18th century. The word appears in a translation of Don Quixote (by Charles Jarvis), published in 1766. The line "I had rather have my belly full of my own poor porridge" contains a footnote, after the word porridge, which reads * "'Gazpacho:' it is made of oil, vinegar, water, salt, and spice, with bread." The following decade saw the word appear in a translation of The history of the famous preacher Friar Gerund de Campazas, in which the soup is once again explained in a footnote.
…dividing amongst them some turron, comfits, filberds, and pine-buts, which he had brought for that purpose, and entertaining himself with them all, whilst a leg of mutton was roasting, a large pancake with rashers of bacon was frying, and some stewed beef was getting ready, which with come caveeched sardinas, and a slice of cheese for dessert, beginning with a gazpacho* with hard eggs, compose in all a substantial and solid supper.
*A _gazpacho_ is a kind of poor soup made with bits of bread, oil, vinegar, garlick, and other ingredients; but a gazpacho with hard eggs is better than ordinary.
— José Francisco de Isla, _The history of the famous preacher Friar Gerund de Campazas_, 1772
Trend Watch is a data-driven report on words people are looking up at much higher search rates than normal. While most trends can be traced back to the news or popular culture, our focus is on the lookup data rather than the events themselves.
---
What Did You Just Call Me?
Before we went to her house, Hannah told us her aunt was a flibbertigibbet.

Hear a word and type it out. How many can you get right?
TAKE THE QUIZ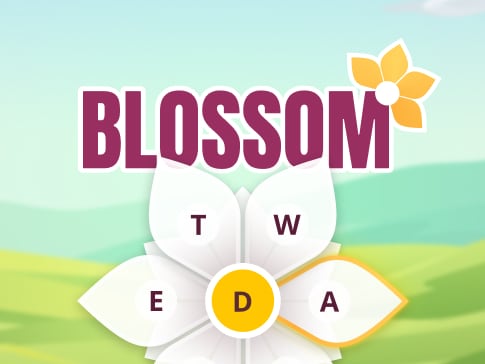 You can make only 12 words. Pick the best ones!
PLAY