shifted
;
shifting
;
shifts
Definition of shift
(Entry 1 of 2)
1
: to exchange for or replace by another :

change
2
a
: to change the place, position, or direction of :

move
b
: to make a change in (place)
3
: to change phonetically
1
a
: to change place or position
b
: to change direction the wind

shifted
d
: to depress the shift key (as on a typewriter)
2
a
: to assume responsibility had to

shift

for themselves
b
: to resort to expedients
3
a
: to go through a change she

shifted

in her approach
b
: to change one's clothes
c
: to become changed phonetically
Definition of shift (Entry 2 of 2)
1
a
: a means or device for effecting an end
2
a
chiefly dialectal
: a change of clothes
b
(1)
chiefly dialectal
:
shirt
(2)
: a woman's slip or chemise
(3)
: a usually loose-fitting or semifitted dress
3
a
: a change in direction a

shift

in the wind
b
: a change in emphasis, judgment, or attitude
4
a
: a group of people who work or occupy themselves in turn with other groups
b
(1)
: a change of one group of people (such as workers) for another in regular alternation
(2)
: a scheduled period of work or duty works the night

shift
5
: a change in place or position: such as
a
: a change in the position of the hand on a fingerboard (as of a violin)
(2)
: the relative displacement of rock masses on opposite sides of a fault or fault zone
c
(1)
: a simultaneous change of position in football by two or more players from one side of the line to the other
(2)
: a change of positions made by one or more players in baseball to provide better defense against a particular hitter
d
: a change in frequency resulting in a change in position of a spectral line or band — compare

doppler effect
e
: a movement of bits in a computer register (see

register

entry

1

sense 9

) a specified number of places to the right or left
6
: a removal from one person or thing to another :

transfer
8
: a bid in bridge in a suit other than the suit one's partner has bid — compare

jump
a topic to which one constantly reverts
Get Word of the Day daily email!
Where in the World? A Quiz
What language does pajama come from?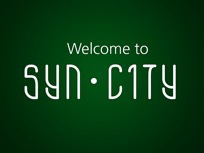 Test Your Knowledge - and learn some interesting things along the way.
TAKE THE QUIZ