1a : a strong desire to achieve something high or great an aspiration to become famous —usually plural a young man with political/literary aspirations
b : an object of such desire An acting career is her aspiration.
2 : a drawing of something in, out, up, or through by or as if by suction: such as
a : the act of breathing and especially of breathing in
b : the withdrawal (as by suction) of fluid or tissue from the body the aspiration of stomach fluids
c : the taking of foreign matter into the lungs with the respiratory current problems caused by the aspiration of fluids into the patient's lungs
3 linguistics
a : audible breath that accompanies or comprises a speech sound
b : the pronunciation or addition of an aspiration the aspiration of the letter "h" in "a house" also : the symbol of an aspiration
by force of circumstances
Get Word of the Day daily email!
Difficult Vocab Quiz
Which is a synonym of discomfit?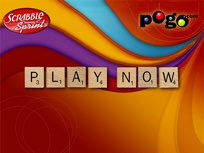 Test Your Knowledge - and learn some interesting things along the way.
TAKE THE QUIZ